Aerospace Engineering
---
I've spent the bulk of my career working in the aerospace field (with a few years out to run my own software company, Six String Software–see my Software page). My primary area of expertise is in orbital mechanics: satellite orbit determination, on-orbit maneuvering, satellite constellation design, spacecraft performance, trajectory design, and especially rendezvous and proximity operations.
My resume can be found here.

College: I graduated from Purdue University in 1979 with a Bachelor of Science degree in Aeronautical and Astronautical Engineering (BSAAE), with a major in Astronautics and a minor in Rocket Propulsion. I also minored in Mathematics. At Purdue, I was inducted into the Tau Beta Pi engineering honor society and the Sigma Gamma Tau aerospace engineering honor society.






NASA: After Purdue, I went to work for NASA at the Johnson Space Center. I worked in the Flight Dynamics section of the Mission Operations Directorate, the FIDOs of Mission Control. I trained as the first rendezvous flight dynamics officer (FIDO) and worked in the Trench–the front row of Mission Control–for the early Space Shuttle missions. I developed rendezvous displays and procedures, performed proximity operations analysis, and was responsible for on-orbit and deorbit maneuver targeting when on-console during simulations and missions.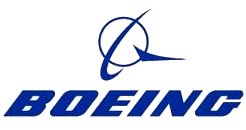 Boeing: I left NASA in the early 80s to go to work in the private sector for the Boeing Aerospace in Kent, Washington. I worked in the technical staff, supporting numerous programs in guidance and navigation. While at Boeing, I support some two dozen programs, ranging from operational programs like Air Launched Cruise Missile to futuristic preliminary design programs for returning to the moon and conducting strategic defense from space.




Private Consulting: I left Boeing after 10 years to start my own software company, then returned to the aerospace field in 1999 as a private consultant. I worked for numerous start-up companies during that time, including Kistler Aerospace, Andrews Space, Lunar Transportation Systems, and SpaceDev. My responsibilities ranged from preliminary design to performance analysis to systems engineering.




Kistler Aerospace/RpK: After several years of consulting, I was hired by Kistler Aerospace as a full-time employee, performing ascent analysis of the K-1 launch vehicle, rendezvous procedures and requirements, and interfacing with NASA JSC. After the merger with Rocketplane, I was the lead technical analyst for Rocketplane-Kistler in winning a $207 million COTS contract from NASA. After RpK folded, I joined SpaceDev's Red Team to review their COTS contract bid.


---
7 Responses to "Engineering"