Terrill L. Burlison

PO Box 5246
Kent WA 98064
(425) 413-1371 (home)
tburlison @this domain
(Click here for a shorter, printer-friendly version of this resume)
---
"Reality must take precedence over public relations, for Nature cannot be fooled."
–Richard Feynman
---
I am a senior aerospace engineer with a strong background in spaceflight, including orbital mechanics, 3D performance analysis, and rendezvous/proximity operations. I worked in NASA's Mission Control as a Space Shuttle mission controller, at Boeing as a senior guidance and navigation engineer, and for numerous aerospace startups as a consultant. I've provided critical technical support, writing, and customer presentations for numerous winning proposals, and twice acted as technical proposal manager.
Working remotely and through travel, I have successfully provided key skills and analyses for several aerospace companies around the country, during proposals and after contract wins. I prefer contract work that does not require permanent relocation.
---
Some Career Highlights
I provided Red Team support for SpaceDev's Commercial Orbital Transportation Systems (COTS) proposal, along with John Olds, Robert "Hoot" Gibson, and Bill Shepherd.
As Deputy Program Manager for Mission Operations for Rocketplane-Kistler, I was the principal technical writer and analyst for their $207 million winning proposal to resupply the International Space Station (ISS).
At Kistler, I was the Flight Dynamics Manager and the chief technical writer of the Ares HLV proposal which got highest technical marks from the Air Force.
As a private consultant, I've performed critical analyses and given key customer presentations for several winning proposals, totaling over a half-billion dollars.
At Boeing, I innovated new methods of simulation development which led to several follow-on contract wins. I also developed a new IUS guidance strategy that enabled our customer to add payload, and I won a Boeing cost-savings award.
At NASA, I worked in the "trench" at Mission Control as a Trajectory Officer. I wrote the rendezvous requirements for the Mission Control Center, designed rendezvous displays (still in use), and created the Emergency Mission Control Center's on-orbit and rendezvous software.
My work philosophy: I will provide guidance and leadership in identifying needs (and solutions) in areas within–and, when asked, beyond–my specified work assignments. I will be original, creative, and thorough, and not afraid to challenge established preconceptions. I accept responsibilities assigned to me, and undertake new responsibilities on my own initiative. I always maintain an absolute commitment to honesty and integrity in my work, and complete assignments on-time, within budget, and to a high degree of quality. In short–you can depend on me.
When Kistler Aerospace closed its business, my lead told me, "If everyone had shown the creativity and quality in their work as you, we might have succeeded."
---
My Skills
Aerospace:
I have a "hands-on" understanding of real-time mission operations, manned and unmanned, from working in NASA's Mission Control as a Flight Dynamics/Trajectory Officer and as an Inertial Upper Stage Guidance Officer for Boeing, where I innovated new methods of simulation development, IUS guidance, and won a cost-savings award.
I have an in-depth understanding of launch/insertion, orbital mechanics, rendezvous and proximity operations, entry/landing, and mission operations. My expertise has played a key role in helping several companies win NASA and DoD contracts totaling over a half billion dollars.
I spent four years designing satellite constellations for Earth surveillance and space-based defense, which led to several follow-on contracts.
I've consistently taken the initiative to create simulation and analysis tools for a wide variety of aerospace programs, including ground-based ICBM launchers, Air Launched Cruise Missiles, launch and orbital vehicles, and lunar transportation vehicles and landers.
I've given technical, business, and public education presentations across the country. After one presentation to several hundred participants, the event coordinator said I was one of the most popular speakers her organization had ever hired.
Management:
In both my aerospace consulting and home software businesses (Six String Software), I've had to manage scheduling, budgeting, subcontractor assignments, product design, customer interfacing, and product promotion. I have consistently met all my schedule and budget targets. My software sold tens of thousands of units, and a major software company extended a management offer to me. (I declined in order to continue my aerospace work.) When extending the offer, the CEO told me: "You're the only person I've ever met who actually succeeded in running a home software business."
I understand how to interleave requirements and schedules in order to complete a product on time and within budget, whether it's for a proposal or a flight vehicle.
I bring a "bottom line" business perspective to my tasks, whether I'm working at the system, subsystem, or component level. Innovation for its own sake isn't as important as innovating ways to cut costs, fulfill requirements, or meet schedules.
I am an excellent technical proposal writer. I was chief technical writer of Kistler's Ares HLV proposal and the lead technical writer and analyst of Rocketplane-Kistler's winning proposal to resupply the ISS.
Computers:
I have worked extensively in the DOS, Windows, Linux, VAX/VMS, and TCP/IP programming environments.
I am experienced in Assembly, Basic, FORTRAN, HTML, Pascal, C, C++, and MS Office and OpenOffice.
I manage my home network of Linux, Mac, and Windows PCs, integrated with a file server and several home theater and DLNA components.
I am also a published writer of fiction, non-fiction, and technical subjects. I have been very successful working on my own or in teams. I am a long-time member of Air & Space Smithsonian, The Planetary Society, and the National Space Society (from whom I received a Top Recruiter award). I am married to Linda Burlison (also an aerospace/software engineer), and we have two children.
---
My Work History (latest first)

Deputy Program Manager: In January 2006, Rocketplane, Ltd. and Kistler Aerospace merged. I contracted with the new company, Rocketplane-Kistler, as acting Deputy Program Manager for Mission Operations. I was the primary technical writer for NASA's Commercial Orbital Transportation Services (COTS) Demonstration proposal, and provided virtually all technical analysis and deliveries during the eight month proposal effort. My work was deemed critical by NASA's technical review committee, culminating in RpK's $207 million award. My responsibilities included:
Delivering numerous briefings, documents, and analyses to NASA
Performing trajectory, loads, and thermal analyses for ascent/rendezvous/entry and aborts
Defining manned and unmanned vehicle specifications and operational procedures
Developing training and mission operations requirements
Defining evolved vehicle concepts to meet future heavy-lift and Exploration needs (LEO, lunar, Mars)
Verifying the RpK COTS vehicle would meet NASA ISS interface and systems requirements
---
Mission Design Analyst: Bob Citron and Walter Kistler at Lunar Transportation Systems hired me to provide analyses to support their lunar mission architecture. My responsibilities included:
Lunar trajectory and performance analysis
Developing rendezvous procedures and requirements to support the LTS architecture
Adapting the vehicle design to fit the dynamic envelope of the Delta II launch vehicle
Overseeing and managing the subcontractor (IN Space, LLC) who provided the attitude jet design
---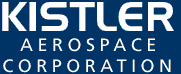 Flight Dynamics Manager/Systems Engineer
: In March 1999, I joined Kistler Aerospace as a contract engineer. Originally hired only to generate 3D performance data, I quickly established myself in numerous other areas that led to several contract wins. Therefore, in September 2004, Kistler extended a full-time offer to me as Flight Dynamics Manager, despite the fact the company was in Chapter 11 recovery and generally unable to hire new personnel. At Kistler, my responsibilities continually increased until they included:
3D Trajectory and performance analysis
Developing rendezvous procedures and requirements for ISS resupply and other potential missions
Launch window analysis and rendezvous design
Instantaneous Impact Point prediction and mitigation
Lead technical proposal writer
Developing trajectory tools using Fortran, C++, and Microsoft Foundation Classes (MFC)
Interfacing with subcontractors
Delivering technical sales pitches to potential customers
---

Rendezvous/Mission Operations Analyst
: I contracted with Andrews Space & Technology to provide rendezvous expertise to the Alternate Access to Space proposal to NASA. Andrews won this contract and hired me to continue providing critical mission operations and rendezvous support and analysis during the contract phase. This led to another contract win, and Andrews again hired me to perform similar functions on this follow-on contract. My responsibilities included:
Launch window analysis
Rendezvous design
Interfacing with Draper Lab to assure compliance with NASA requirements
Presenting results to Marshall Space Flight Center
---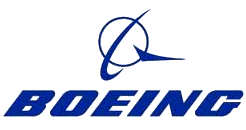 Senior Guidance & Navigation Engineer (Secret clearance)
: Prior to becoming a consultant, I worked for Boeing Aerospace in Kent, Washington, where I worked on projects such as Orbital Maneuvering Vehicle (OMV), Inertial Upper Stage (IUS), Lunar Scout, Expendable Launch Vehicle (ELV), Silencer, and several classified programs. My responsibilities included:
Rendezvous mission analysis and planning
Simulation development
Satellite constellation design and analysis
Lunar mission trade studies
Guidance system mission design
Real-time flight operations at the Satellite Control Facility (now Onizuka AFS) in Sunnyvale, CA
Presenting my work to the Pentagon, Army Intelligence Command, NASA-Huntsville, Kirtland Air Force Base, and other customers.
---

Mission Control, Flight Dynamics (Secret clearance)
: Before joining Boeing, I worked for the National Aeronautics and Space Administration's Johnson Space Center (JSC) in Houston, Texas. I was hired into the Flight Dynamics group (FIDOs) and worked in the Mission Control Center (MCC). I was appointed to be the first rendezvous FIDO of the shuttle era and wrote the rendezvous processing requirements and designed the displays for the Mission Control Center. I also created the rendezvous and on-orbit software for the Emergency Mission Control Center (EMCC) in the event of a catastrophic failure of the MCC. As a flight controller, my duties included:
Real-time flight operations:

Monitoring shuttle trajectory
Planning and uplinking deorbit maneuvers
Maintaining shuttle ground ephemeris

Simulation development:

On-orbit maneuver simulations
Rendezvous planning and analysis
Developing mission operations code for the Emergency Mission Control Center

Developing Mission Operations guidelines
Determining MCC rendezvous processor requirements and designing the displays (still in use today)
Developing on-orbit emergency procedures
---

I graduated with a degree in Aeronautical and Astronautical Engineering from Purdue University. I was elected to the Tau Beta Pi engineering honor society and the Sigma Gamma Tau aerospace engineering honor society. I majored in Astronautics with a minor in Propulsion. I also had a minor in Mathematics.
---
My References (contact info available upon request)
Kistler:
Dean Misterek, Blue Origin Systems Engineering Manager
Dick Kohrs, former Director, Space Station Freedom
Valin Thorn, Deputy Manager, Commercial Crew & Cargo Program, NASA-JSC
Bob Citron, CEO of Lunar Transportation Systems, Inc. and founder of Spacehab, Inc
Boeing/NASA:
Craig Staresinich, Vice President, Northrup-Grumman
Brad Sweet, Vice President, Binary Star, Ltd.
---